One of Barbados's Greatest Treasures
One of Barbados's Greatest Treasures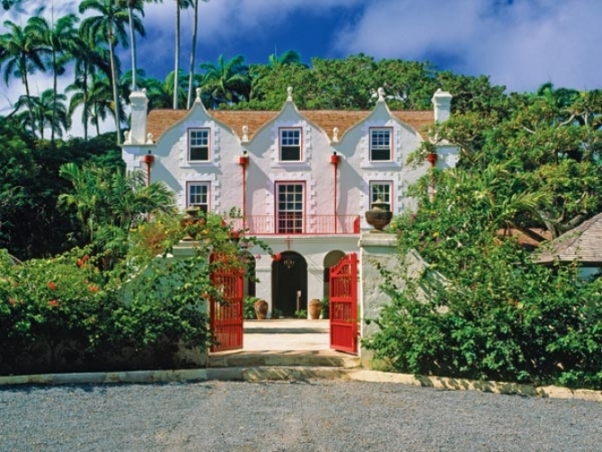 Perched at the top of Cherry Tree Hill, an ancient Arawak Indian Passageway, is a 7 bedroom plantation House known as St. Nicholas Abbey. We have mentioned it before, however a couple weeks ago Melanie and myself were actually given the pleasure of receiving a small tour of this exquisitely restored Jacobean styled house built in 1660. As you make your way down the driveway lined with mahogany trees, wild ferns and elephant ears you are blown away by St. Nicholas Abbey's isolated beauty. The elegant curvilinear gables and ornamental detail make you wonder if you stepped back in time, however quickly the chirping birds, hooting green moneys and cooling breeze snap you back to the present day.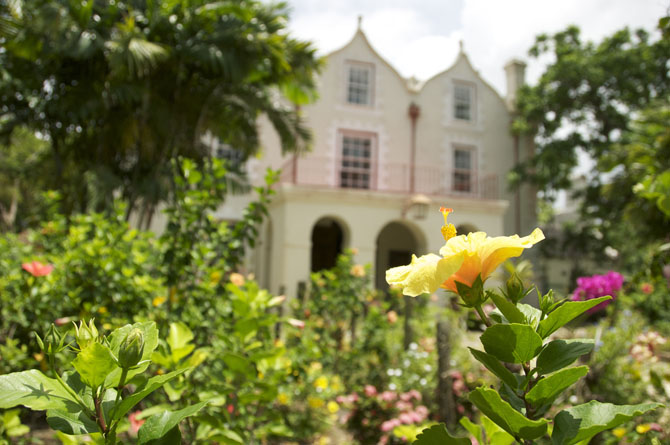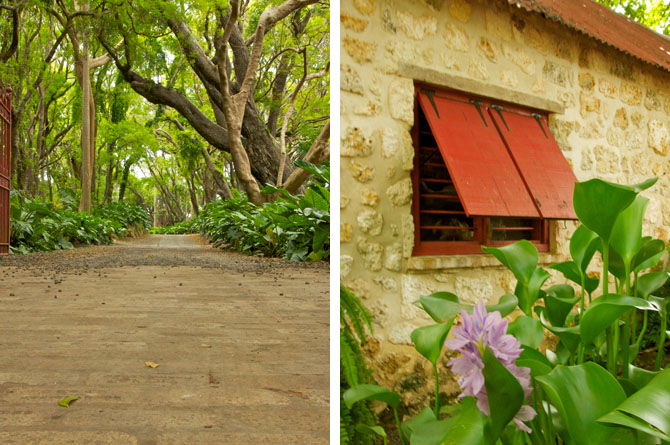 The interiors are every bit as splendid as its whitewashed peaked facade, filled with antiques dating back to the 1800's and its Georgian style triple arcaded portico and sash windows. Complete with Wedgewood wares and Chippendale furniture, some of the pieces in "the Abbey" - like the English Sheraton Sideboard - actually date back to the original owner of the house, Col. Benjamin Berringer.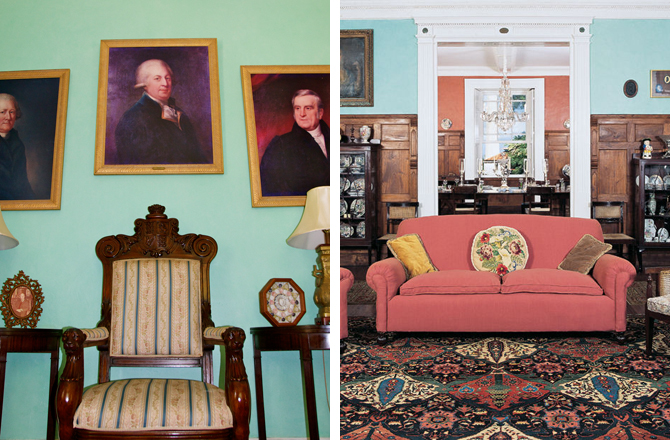 And speaking of owners, St. Nicholas Abbey has been passed through five families including the Berringer and Yeamans Family, the Allyne Family, the Cumberbatch Family, the Cave family and finally the Warren Family. Mr. Larry Warren, renowned architect, purchased the house in 2006 and is responsible for the massive restoration and preservation efforts that have since perpetuated this property. Mr. Warren's great passion stems from his architectural background and when the historical monument came under threat of commercial development he and his wife Anna made the decision to purchase the house. He believed it was best to preserve this piece of Barbadian history for the present and future generations and so he did it. Graciously welcoming, hosting and lets not forget encouraging visitors to taste their very nurtured and authentic Barbadian rum is his charming son Simon who now spearheads the operation at St. Nicholas Abbey. A sip of this rum and you immediately smile, it even tastes golden.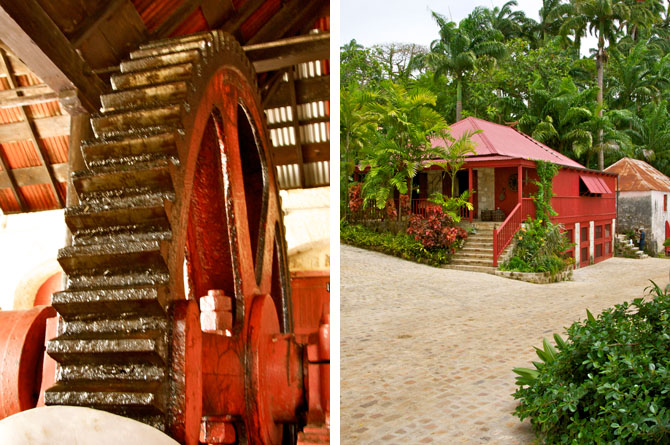 Yes you have read that correctly, St. Nicholas Abbey is not only in existence for nostalgia, it actually produces award winning rum along with many other hand-crafted products such as pepper jelly, orange marmalade, raw sugar, chutneys, guava jellies and much more; emphasis on the word hand-crafted. It is brilliant that in a time of such commercialization and commoditization the Warren family have decided to get away from 'mass' and produce a product where quality and historical preservation are of the utmost importance. St. Nicholas Abbey has embraced the traditions that made Barbadian Rum famous over 350 years ago. The fresh organic cane harvested by hand is fed into a steam mill where it is crushed only once to extract the sweetest possible juice. By utilizing the pot still method, the nuanced flavours of the fermentation process are meticulously preserved and the rum is aged to perfection (while being continuously attended) in the finest bourbon oak casks. Finally, the rum is bottled unblended straight from the barrel where it is hand-packaged in unique and very symbolic decanters. This whole production method is very intricate and to observe the whole process right before your eyes is incredible. The result- a smooth rum with a sharp finish.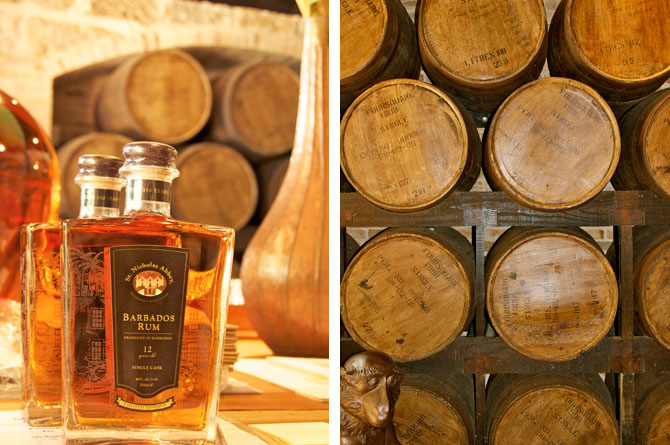 St.Nicholas Abbey is a historic treasure and walking through its gates is like walking into a 'simpler time'. One of the last surviving plantations of its kind in the Caribbean and in fact the Western hemisphere, St. Nicholas Abbey was a weathered gem which only until recently has been polished to shine its brightest.