The Great House of Fisherpond
The Great House of Fisherpond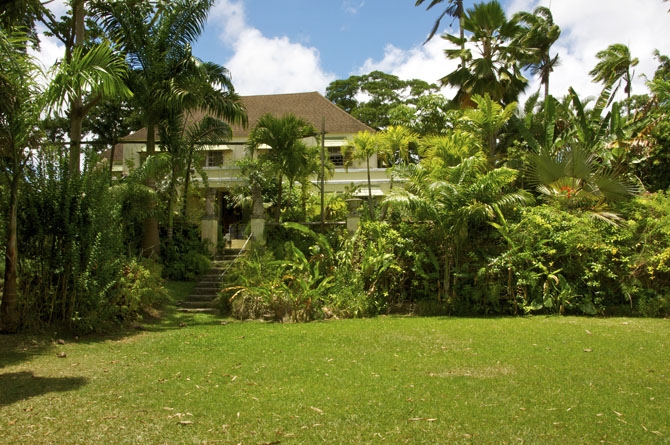 "I think we are lost" is the first thought that comes to mind when heading to Fisherpond Great House through the unpaved and bumpy cart road, but partial images of this magnificent historic entity nestled between its thick vegetation, lure the traveler even further toward this 400 year old stronghold surrounded by acres of unmatched gardens. The present beauty and tranquility of this property acts as an effective cloak concealing its unbelievably, unruly history. The owners of the property are no less interesting and are considered some of the finest examples of old school hospitality. John and Rain Chandler permanently live in the residence and graciously open it as a restaurant for travelers and locals alike on Sunday and Thursday.
As you make your way up the small hill and into the restaurant itself, you are abruptly welcomed by a tantalizing array of colorful, tropical flowers that lay on the dramatic buffet table.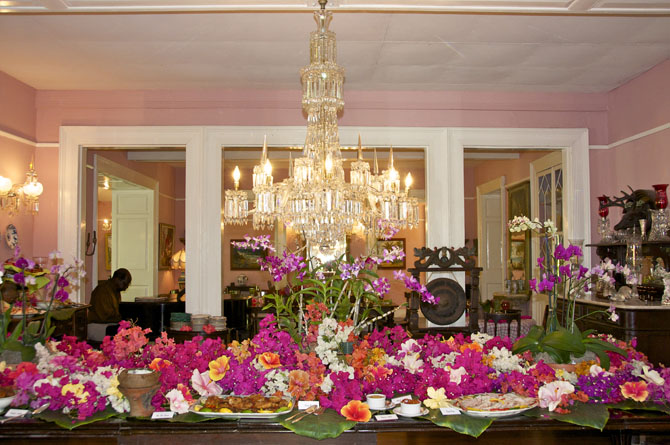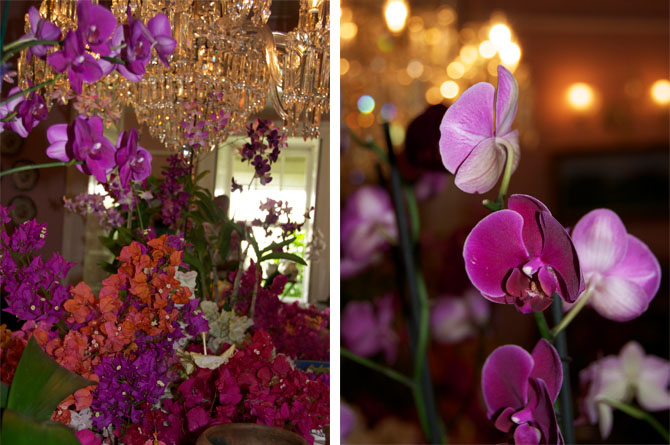 You are first invited into the garden where you enjoy one (or three) drinks and share the presence of tropical birds such as Macaw Parrots and Buggies. The bar is full service, however, John Chandler's personally homemade rumpunches or one of Fisherpond's specialty cocktails like Monkey Jump (vodka and fresh golden apple) are the most popular. After drinks, your waiter/waitress will ask you inside to start your meal. As you walk inside you will notice every table is dressed uniquely and garnished with different antiques, cutlery, glasses and goblets,  and your very own personal orchid.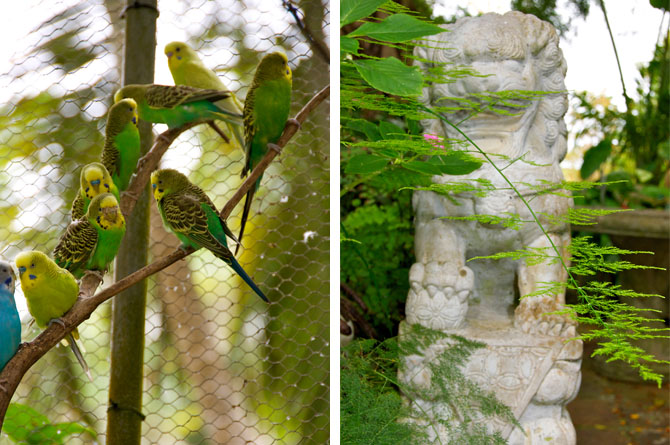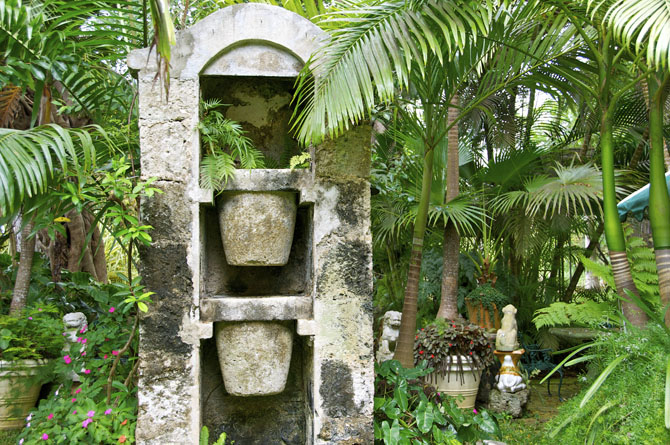 While you eat simply take in the surroundings and enjoy the music of the live piano player, Trinton, who plays classics from pure memory (not musical notes).  After the exquisite five course authentic Barbadian meal (soup, fish, main, dessert, coffee or tea) you are welcome to leisurely stroll the gardens and explore the many nooks and crannies of the aged 1635 plantation house. Many discoveries await you in this hidden treasure of Fisherpond.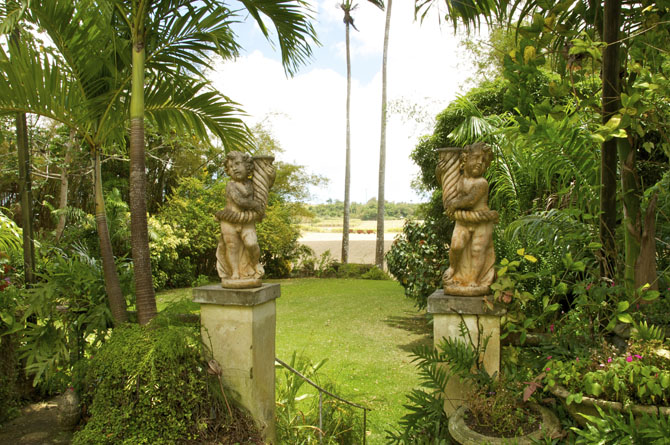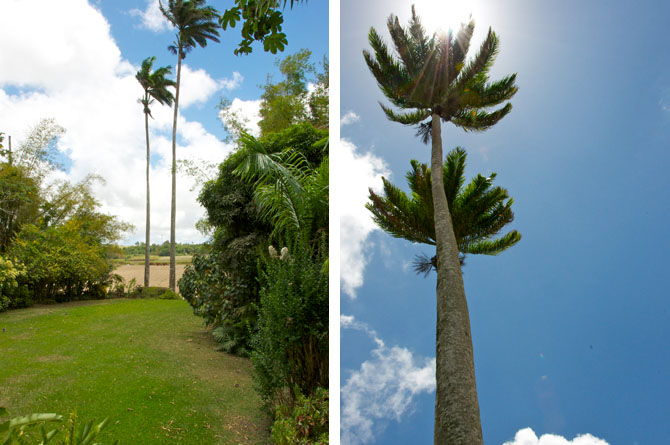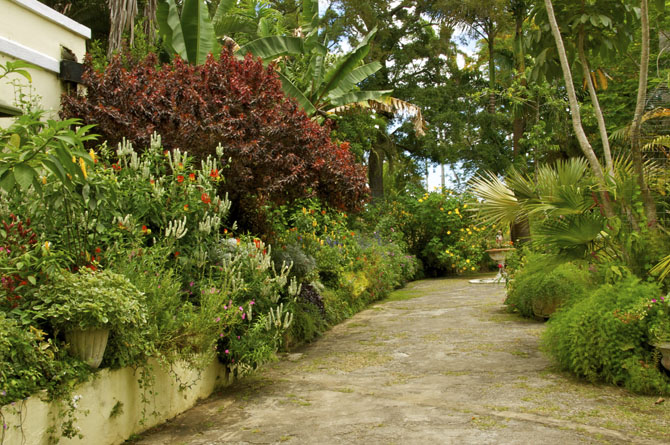 Open only on Sundays or Thursdays travelers must book in advance as usually the house is sold out. Some individuals book one year in advance and its for good reason. Fisherpond Great House is ranked one of the best restaurants in the world and has been graced by the presence of many VIP's such as Prince Harry, Princess Anne, Tony Blair, Drew Barrymore, Sir Cliff Richard (one of John's good friends), Helen Mirren Et Al.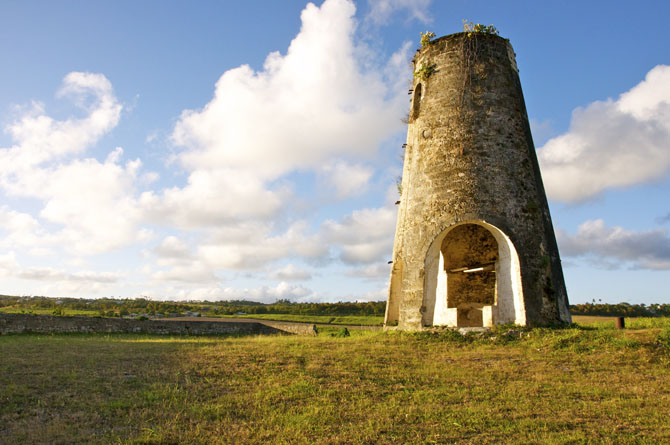 Just a few quick notes,  the 5 course meal is US $60.00 per person (excluding drinks) and the establishment does not take credit card, so walk with cash when you head on over for "one of the best experiences of a lifetime".
You Might Also Like: